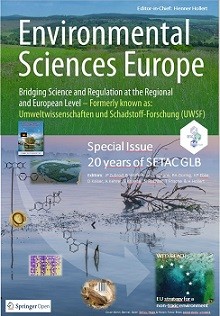 Read the latest articles in Environmental Sciences Europe's anniversary collection, '20 Years SETAC GLB', celebrating 20 years of the German Language Branch of SETAC Europe.
This collection presents an overview of the current state of ecotoxicology and environmental chemistry in German-speaking countries and of the main developments and key topics within SETAC GLB.


Edited by: Henner Hollert, Jochen Zubrod, Anja Kehrer, Bettina Hitzfeld, Peter Ebke, Nadine Ruchter, Tobias Frische and Rolf Düring

Environmental Sciences Europe News
SETAC GLB Corner
SETAC EUROPE - German-Language Branch e.V. (SETAC GLB) is a regional branch of SETAC Europe, representing the interest of SETAC in Germany, Austria, and Switzerland. SETAC GLB provides an open forum in the region of Germany, Austria and Switzerland for scientists and institutions engaged in the study of environmental problems, management and regulation of natural resources, education, research and development, and manufacturing.
Aims and scope
ESEU is an international journal, focusing primarily on Europe, with a broad scope covering all aspects of environmental sciences, including the main topic regulation.
ESEU will discuss the entanglement between environmental sciences and regulation because, in recent years, there have been misunderstandings and even disagreement between stakeholders in these two areas. ESEU will help to improve the comprehension of issues between environmental sciences and regulation.
ESEU will be an outlet from the German-speaking (DACH) countries to Europe and an inlet from Europe to the DACH countries regarding environmental sciences and regulation.
Moreover, ESEU will facilitate the exchange of ideas and interaction between Europe and the DACH countries regarding environmental regulatory issues.
Although Europe is at the center of ESEU, the journal will not exclude the rest of the world, because regulatory issues pertaining to environmental sciences can be fully seen only from a global perspective.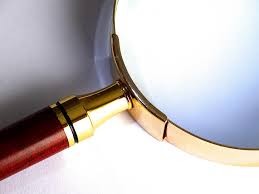 In November 2017, Environmental Sciences Europe was accepted into the Science Citation Index Expanded (SCIE) by Clarivate Analytics and received its first Impact Factor in June 2018. This is an important milestone for the journal, which showcases its sustained significance in modern environmental science. The journal is also indexed in PubMed, Scopus and several other services. More details can be found under the Indexing Services heading on the About page.
1989-2010 articles
Please continue to use SpringerLink to access these articles.
Partner affiliation
Environmental Sciences Europe is associated with the most important societies in Environmental Chemistry in Germany:
Quote

Environmental Sciences Europe (ESEU) – Bridging Science and Regulation at the Regional and European Level is the first SpringerOpen journal in the entire field of Environmental Sciences. ESEU is an international high-quality journal, focusing primarily on Europe, with a broad scope covering all aspects of environmental sciences and regulation as its main topic. The journal aims to bridge the gap between academia, industry and administrative bodies to report on developments in all aspects of Environmental Sciences, including both basic and applied environmental research, as well as regulatory issues.



ESEU has been developed from the journal Umweltwissenschaften und Schadstoff-Forschung (UWSF), which has been the most influential platform for environmental issues in the German-speaking DACH countries (Germany, Austria and the German-speaking part of Switzerland) for more than two decades.



The journal publishes a broad spectrum of scientific and non-scientific contributions, including reviews, research articles, opinion papers, presentations of projects, institutions and curricula, news on policy and legislation, and news on science and technology, as well as articles from its closely connected societies: SETAC Europe (German language branch), the GDCh Division "Environmental Chemistry and Ecotoxicology," and the VGöD (Verband für Geoökologie in Deutschland / Association for Geoecology in Germany.
ISSN: 2190-4715 (electronic)